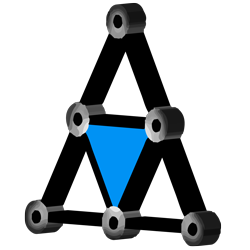 BluShade
Privacy Policy
Last updated: ​ 3-Nov-2021
BluShade​ ("us", "we", or "our") owns and operates ​blushade.com.au, blushade.ir, davavin.ir, sam.org.ir, choogh-choogh.ir, eajournal.ir, caveman.ir domains and their respective websites and sub domains (the "Sites") as well as all mobile or desktop apps (the "Apps") published under this business name with/or Australian Business Number (ABN) of 81-842-609-450. This page informs you of our policies regarding the collection, use and disclosure of Personal Information we receive from users of the Site(s) and App(s). We might use your Personal Information only for providing access to our products and services, subscriptions, and improving our quality of service.  By using our Sites and Apps, you agree to the collection and use of information in accordance with this policy.
Information Collection and Use
While using our Sites/Apps, we may ask you to provide us with certain personally identifiable information that can be used to contact or identify you. Personally identifiable information may include, your name, family name, email address, date of birth, age and contact details ("Personal Information").
Your Personal Information Will Store In Our Secure User Management System And If You Choose A Password, Your Passwords Will Be Stored In Hash Form [Non-Readable].
We also might use some trusted third-party infrastructure service providers [such as Google (Firebase) or Microsoft (Azure)] to securely manage and store your BluShade ID, your BluShade Account Credentials and personal and public information you explicitly shared with us.
Note 1: We don't collect any Personal Information without your explicit consent.
Note 2: We never ask, make a record or keep a record of your credit card(s) or bank card(s) details or other financially sensitive information. Most purchases and transactions happen either through trusted third-party banks or PayPal portals (interfaces) or by means of stores (Apple Store, Windows Store, Google Play, ...) where you buy our Apps from.
Note 3: We Do NOT Share Or Sell Your Personal Information To Any 3rd Party.
Social Networks Interactions, Social Plug-ins & APIs Integration
Some Of Our Products (Apps And Websites) And Services Might Provide Features And Functions For Users To Interact With Their Respective Social Network Platforms (Such As Facebook, Twitter, .. ), This Often Requires That Users Get Identified and Authorized By Their Respective Social Network Platforms Prior To Perform Desired Activities, If Our Users Wish To Utilize These Features And Functions, They Would Need To Consent Explicitly And Allow An Exchange Of Identifiable Personal Information (Username, Email, ..) Between Their Respective Social Network Platforms And BluShade Systems (Websites & Apps).
Note: This Exchange Of Users Personal Information Happens in Accordance With The Applicable Law, Our Privacy Policy And Their Social Network Platform Users Privacy Policy And Regulations.
The Purpose Of This Exchange Is "User Identification And Authentication" In Order To Let Users Interact With Their Social Network From Within Our Apps And Websites.
We Do Not Collect, Process Or Use Users Personal Information Received From Social Network Platform For Any Other Purposes.
[Note: This "Social Network Platform User Identification And Authentication" Is Different Than User Identification & Authorization Done By BluShade Systems (Apps, Websites) Against BluShade User Management System Database Which Was Described In Information Collection and Use Section].
How It Works: Usually This Exchange Of Information Happens Through APIs And Interfaces Provided By Users' Respective Social Network Platforms Which Are Integrated In Our Products, in Accordance With The Applicable Law, Our Privacy Policy And Their Social Network Platform Users Privacy Policy And Regulations.
Our Apps And Website Which are Using Such Integration, All Have Been Registered And Often Have Been Subject Of Multiple and Periodic Audits By Social Network Platforms Before They Can Be Accessed Publicly.
All Users Activities (i.e. Login, Sharing A Post, Logout) Regarding Users' Social Network Accounts Will Be Performed Only By Asking Users' Explicit Consent, And Through Official APIs And Interfaces That Their Respective Social Networks Has Provided For Us, In Accordance With The Applicable Law, Our Privacy Policy And Their Social Network Platform Users Privacy Policy And Regulations.
Storage & Deletion Of Users Personal Information Received From Social Network Platform:

No Social Network Account Credentials (Such As Passwords) Would Be Asked, Stored Or Shared By Us Under Any Circumstances, Directly (Through Apps Or Websites) Or Indirectly (Via Email Or Phone).

No Personal Information (Such As User's Name, Address, Email Address, Profile Picture .. ) That We Receive From Your Social Network Platform Will Be Shared With Or Sold To 3rd Parties.

We Do Not Collect, Process Or Store Social Networks Platform Users That Do Not Use Our Products And Services.

We Do Not Collect, Process Or Store Our Users Personal Information Through Social Networks Platforms, Except For What Is Needed For Identifying And Authenticating Our Own Users (Users Of Our Apps And Websites) Solely In Order To Provide Their Requested Services On Social Network Platforms. These Personal Information Are Limited To User's Display Name (Can Be Users' First Name, Last Name Or Some Other Nickname That They Has Chosen), Profile Picture, Email Address And Often A Form Platform Wise Unique Identifier Object Such As An Social Network Platform Id Number, Username Or Email Address.
Even These Limited Details Are Stored Temporarily Or Cached, And Would Get Deleted Automatically After User Perform A Logout, Or After Expiring Of Their Social Network Access Token. (Which Ever Comes First)
Therefore Since We Do NOT Save Any Of Users Personal Information Received From Their Respective Social Network Platform Beyond The Scope Of The Time That They Are Login To Their Social Network, A Simple Logout Would be Enough To Delete All Said Information.
As A Side Note:
We Utilize & Maintain Our Own User Management System Specially For Users Who Want To Make A Purchase Or Have Purchased Our Goods Or Subscribed To Our Services, BluShade User Management System Is Not Connected To Or Communicate With Any Social Network Platform, If We Need Our Users Personal Details For Any Purposes (Such As Purchases & Subscriptions), We Would Guide Them To Our Own User Management System And Ask Them To Fill Their Details Directly, We Do NOT Import, Store Or Use Users Personal Information Received From Social Network Accounts.
However If Users Wish To Provide Us With Their Social Network IDs To Be Used For Communication Purposes (i.e. Like Whatsapp Or Skype ID So We Can Contact You On WhatsApp Or Skype Instead Of Your Mobile Phone), There Are Fields In Our User Management System Where Users Can Record Such IDs.
BluShade Never Share or Sell Users' Personal Information To 3rd Parties.
Some Social Network Platforms Such As Facebook Provide Their Own Tools And Dashboards For Users Regarding Apps And Websites That Are Connected To Their Accounts, These Tools Provide Users With Means To Manage Apps And Websites Access Levels To Their Social Network Accounts And Their Personal Information Associating With Those Accounts, They Also Give Users The Ability To Delete User Data. In Accordance With Facebook Requirements And Their Privacy Policies We've Provided A Page Where We Explain How A User Can Perform User Data Deletion For Each Of Our Relevant Products (Apps & Websites):
Facebook Data Deletion Instructions URL
Note: The Link Below, Explains "Facebook Data Deletion Instructions" For Each Of Our Products:

https://Blushade.com.au/fb/facebookdatadeletioninstructionsURL.html
Links To Other Web Sites and Services
Our Sites/Apps may contain links or interfaces to third-party web sites or services that are not owned or controlled by BluShade. These third-partys (such as Social Netwroks [Facebook, Twitter, Telegram, ...] & etc ... ) have their own privacy-policies and terms-conditions of use.
We encourage all users to familiarize themselves with Privacy-Policies and Terms-And-Conditions of use of such networks before they attend to join and share their information or media with them.
BluShade has no control over, and assumes no responsibility for, the content, privacy policies, or practices of any third party web sites or services. You further acknowledge and agree that BluShade shall not be responsible or liable, directly or indirectly, for any damage or loss caused or alleged to be caused by or in connection with use of or reliance on any such content, goods or services available on or through any such web sites or services.
Log Data
Like many site operators, we might collect information that your browser sends whenever you visit our Site ("Log Data"). This Log Data may include information such as your computer's Internet Protocol ("IP") address (which might be used to identify your country, language and township/city in which your IP address is registered (Not your exact address)),  browser type, browser version, the pages of our Site that you visit, the time and date of your visit, the time spent on those pages and other statistics. In addition, we may use third party services such as Google Analytics that collect, monitor and  analyze this information.
Communications
We may use your Personal Information to contact you with newsletters, marketing or promotional materials.
Cookies
Cookies are files with small amount of data, which may include an anonymous unique identifier. Cookies are sent to your browser from a web site and stored on your computer's hard drive. Like many sites, we might use "cookies" to collect information. You can instruct your browser to refuse all cookies or to indicate when a cookie is being sent.  However, if you do not accept cookies, you may not be able to use some portions of our Site.
Security
The security of your Personal Information is important to us, but remember that no method of transmission over the Internet, or method of electronic storage, is 100% secure.  While we strive to use commercially acceptable means to protect your Personal Information, we cannot guarantee its absolute security.
Changes To This Privacy Policy
This Privacy Policy is effective as of 3-Nov-2021 and will remain in effect except with respect to any changes in its provisions in the future, which will be in effect immediately after being posted on this page.  We reserve the right to update or change our Privacy Policy at any time and you should check this Privacy Policy periodically.  Your continued use of the Service after we post any modifications to the Privacy Policy on this page will constitute your acknowledgment of the modifications and your consent to abide and be bound by the modified Privacy Policy.
Contact Us
If you have any questions about this Privacy Policy, please contact us at: info@blushade.com.au.