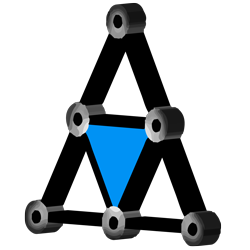 BluShade
Terms And Conditions
Last updated: 26-Jan-2017
General
Please read these Terms and Conditions ("Terms", "Terms and Conditions") carefully before using the https://blushade.com.au or https://davavin.ir websites and the BluShade's Desktop and Mobile applications or any of our other Services (the "Products and Services") operated by BluShade ("us", "we", or "our").
Your access to and use of the "Products and Services" is conditioned on your acceptance of and compliance with these Terms. These Terms apply to all visitors, users and others who access or use the "Products and Services". By accessing or using the "Products and Services" you agree to be bound by these Terms. If you disagree with any part of the terms then you may NOT access our "Products and Services".
Purchases
If you wish to purchase any product or service made available by us ("Purchase"), you may be asked to supply certain information relevant to your Purchase including, without limitation, your Name and Contact Information. We never ask, make a record or keep a record of your credit card(s) or bank card(s) details or other financially sensitive information in our system. Most transactions happens either through trusted third-party banks or PayPal interfaces or by means of stores (Apple Store, Windows Store, Google Play, ...) that you buy our "Products and Services" from.
Subscriptions
Some parts of the "Products and Services" might be billed on a subscription basis ("Subscription(s)"). You might be billed in advance on a recurring.
Content
Our "Products and Services" may allow you to download, post or share certain information such as text, graphics, videos, or other material ("Content"). You are responsible for the usage and safe keeping of the provided Content specially to under age children.
Links To Other Web Sites
Our "Products and Services" may contain links or interfaces to third-party web sites or services that are not owned or controlled by BluShade. These third-parties (such as Social Networks [Facebook, Twitter, Telegram, ...] & etc ... ) have their own privacy-policies and terms-conditions of use.
BluShade has no control over, and assumes no responsibility for, the content, privacy policies, or practices of any third party web sites or services. You further acknowledge and agree that BluShade shall not be responsible or liable, directly or indirectly, for any damage or loss caused or alleged to be caused by or in connection with use of or reliance on any such content, goods or services available on or through any such web sites or services.
Changes
We reserve the right, at our sole discretion, to modify or replace these Terms at any time. If a revision is material we will try to provide at least 30 days' notice prior to any new terms taking effect. What constitutes a material change will be determined at our sole discretion.
If you have any questions about our terms and conditions, please contact us at: info@blushade.com.au.
Websites and Blogs
Disclosure statement to meet the requirements of the US FTC and Amazon Associates Program.
These websites (named above) are owned, developed and supported by BluShade, which owned & managed by Seyed Hani Mohajerani.
These websites might accept forms of cash advertising, sponsorship, paid insertions or other forms of compensation.
These websites abide by word of mouth marketing standards.
We believe in honesty of relationship, opinion and identity.
The compensation received does not influence the advertising content, topics or posts made in These websites.
That content, advertising space or post will be clearly identified as paid or sponsored content.
The owner of These websites might sometimes be compensated to provide opinion on products, services, websites and various other topics.
Even though the owner of These websites receives compensation for posts or advertisements, they alway give their honest opinions, findings, beliefs, or experiences on those topics or products.
The views and opinions expressed on These websites are purely the websites owner's own.
Any product claim, statistic, quote or other representation about a product or service should be verified with the manufacturer, provider or party in question.
Copyright notice:
These websites and their content is copyright of BluShade - © BluShade 2014-. All rights reserved.
Any redistribution or reproduction of part or all of the contents in any form is prohibited other than the following:
you may print or download to a local hard disk extracts for your personal and non-commercial use only.
you may copy the content to individual third parties for their personal use, but only if you acknowledge the websites as the source of the material.
You may not, except with our express written permission, distribute or commercially exploit the content. Nor may you transmit it or store it in any other websites or other form of electronic retrieval system.

Risk Disclosure:
BluShade will not accept any liability for loss or damage as a result of reliance on the information contained within These websites including: Technical & IT instructions, Or any other form of data, news & etc. Please be fully informed regarding the risks and costs associated with IT Infrastructure (DataBases, Exchage Systems, .. etc) malpractices.
If you have any questions about our terms and conditions, please contact us at: info@blushade.com.au.