Microsoft describes it thusly:
"Office 365" refers to subscription plans that include access to Office applications plus other productivity services that are enabled over the Internet (cloud services), such as Lync web conferencing and Exchange Online hosted email for business, and additional online storage with OneDrive and Skype world minutes for home."
MICROSOFT'S PRODUCTIVITY PLATFORM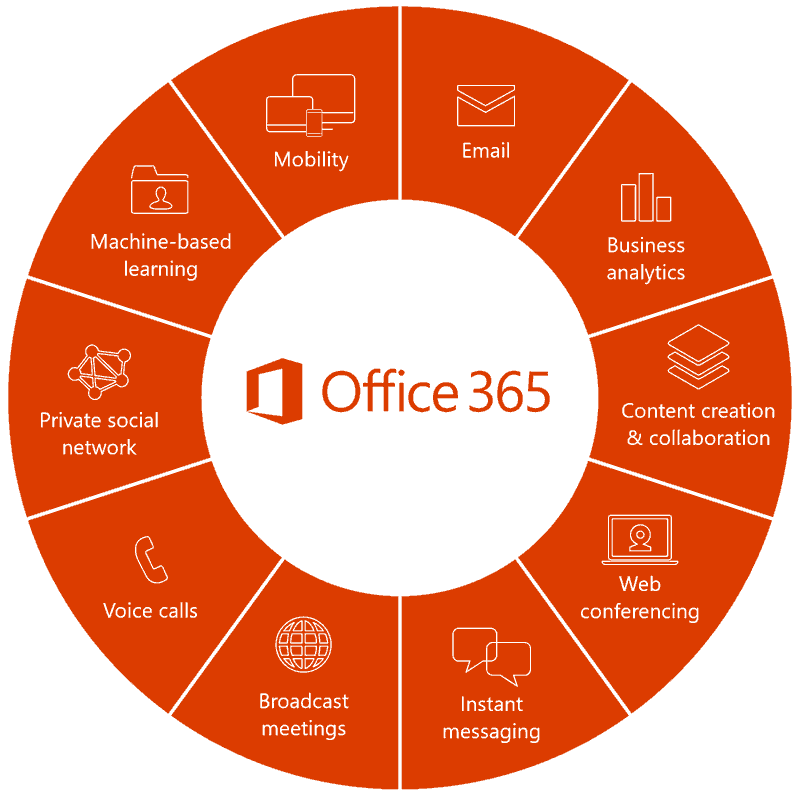 Office 365 includes plans for use at home and for business.
Many Office 365 plans for business also include the desktop version of the latest Office applications, which users can install across multiple computers and devices. The fully installed applications include:
Word, Excel, PowerPoint, OneNote, Outlook, Publisher, and Access. (Publisher and Access are available on PC only.) And you can install them across multiple devices, including PCs, Macs, Android tablets, Android phones, iPad, and iPhone.
When you have an active Office 365 subscription that includes the desktop version of Office, you always have the most up-to-date version of the applications.
All Office 365 plans are paid for on a subscription basis, monthly or annually.